Where do I even begin about The Wingman Chronicles by James Holeva? First, I want to say that James has become one of my really good friends since having read his book. No, I am not one of his many whores that he has adventures with, he's my BFF!
The review that you will read below was written by me right after I read his book and before I got to know this man. So, please know that I wasn't biased while writing it and it was my honest review of his book.
But first, I want to share with you a little one on one time he and I had…
Introduce yourself to those who might not be familiar with who you are i.e. – Where are you from and what are your likes/dislikes in life?
I live in New York City, but grew up in Clarks Summit, Pennsylvania (near Scranton). I'm an author, stand up comedian, actor, and producer. I created, produced and starred in The Wingman TV Pilot which is currently being shopped to networks and just won Best Pilot at the Hoboken International Film Festival in June 2013. I have written several other screenplays and pilots. I'm currently touring the US on my comedy/book tour, which is really more like a dirty rock n' roll show than a stand-up show. I sign boobs and asses, and some vaginas after shows, and of course spank girls onstage. If you come to my show you will forget about all the bullshit in your life, enjoy the uncouth adventure, and laugh harder than you ever have. The tour is going well, but lately I've been getting banned from venues for hooking up with girls in the bathroom. That means the show went well, what the fuck's the problem? Likes are: food, fucking, blowjobs, cunnilingus if she's trimmed, movies, tv, music, great stand-up, interesting characters I meet, uncouth adventures, and passionate people who hustle. Dislikes: Hipsters, cockblockers, cunts and negative energy. Also anybody who's not a fan of me.
Is The Wingman Chronicles your first book? What inspired you to write an autobiographical novel about your life for the world to see?
Yes it is. I knew my life had some crazy stories that people would find entertaining. I have wanted to write a book like this since I was 17. I remember hearing about Sex and The City and wanting to read something like that from the guy's perspective, and I couldn't, so I figured I had to write it myself.
Are there any authors you'd consider mentors through this process?
My editor Calen Spindler and although I didn't meet her till recently, and the book had been out since December, the broad whose blog this is!
Well, thank you! 
Do you have someone specific in your life that is your idol or muse?
Muse, any girl I have an uncouth adventure with, connection with, or craziness with. Also interesting characters I come across in general.
How do you remember every scene that you wrote about? It's my understanding that most of these events happened in real life since it's an autobiographical novel, correct?
Yes, it's 90 percent true. I have a very good memory with that sort of thing. I could remember exact conversations I had when I was 5-6 years old. Not only the words, but how they were said, etc.
How long did it take you to do "field research" for your book? In other words, how long did it take you to fuck all those girls?
My whole life, but I only used a small amount of my research in the book. Gotta leave the audience wanting more.
Is there a message in The Wingman Chronicles that you want your readers to grasp?
Creepin' isn't about closing the deal, it's about the uncouth adventures you have along the way. Enjoy the moment and don't ever let anybody stifle your adventure.
If you had to do it all over again, would you change anything in your latest book?
No, I wouldn't.
What is the last book you read and what did you think about it?
I'm currently reading You're Nobody In Hollywood Unless Someone Wants You Dead by the legendary talent manager Bernie Brillstein, who managed Jim Henson, John Belushi, Chris Farley and had a lot to do with Saturday Night Live getting on the air. I am loving it. Real, gritty, showbiz truth told in an entertaining and funny way.
Who is your favorite author and what strikes you about their work?
Jay McInerney. The way he sees his characters, the party lifestyle, the way he draws from real life. His voice, the conversational nature that draws you in. My favorite writers in other mediums are Quentin Tarantino and Aaron Sorkin.
As an Indie Author, do you have any advice for those wanting to break into the Literary world on their own?
Write well, have interesting stories to tell, and whore yourself as much as possible… Social media is very important and having a relationship with your fans. My stand-up shows, the meet and greet/book signings afterward are as fun and crazy as the show. I love meeting everyone. I may hate people, but I love my fucking fans!
Can you give us a little hint about book two and how many books you plan to write?
I'm planning to keep The Wingman Chronicles series going for a long time, and have been working hard doing plenty of research. And I plan to write many other books as well, so I don't know how many. As for as book two, it will have no shortage of uncouth adventures, crazy bitches, dirty laughs, and fun, however it go deeper into who I am and focusing a lot on a relationship with an ex-girlfriend of mine.
Is there anything else you'd like your readers to know about this book or about yourself?
It will make you laugh and cum at the same time.
Personal:
Are you single?
Yes, but I have a whore rotation. Don't judge, they like to be called "whore" during sex. If not whore, then slut, or filthy little cum slut.
If you were on death row, what would your last meal be?
Seafood Fra Diavolo, tacos, sushi, shrimp lo mein, lobster tail, hot wings, nachos, and for dessert, chocolate cheesecake, cookies and cream ice cream, and Reese's peanut butter cups. I eat a lot!
Describe your ideal woman. Other than a sexy brunette author from California because we all know she's actually your true ideal…
First off, I like girls with a huge ego, so you got that covered. Second, a smokin' hot girl who says awful things about people. That's hot. Relax, I'm half-joking. Hmm, the ideal woman is a girl who's obviously hot—and I like different types – blondes, brunettes, short, tall, fake boobs, real boobs, etc.… But a girl who's passionate about something, also passionate about me, she appreciates an adventure as much as I do, and  I could have fun with her doing absolutely nothing. Also a girl who's funny and could give it as well as she gets it from me.
You're on a deserted island, what three things do you have with you?
Laptop with wireless internet, all-you-can-eat buffet where Diet Coke is included, and a smokin hot broad who's got the passion and sense of humor to be my BFF, and the dirty mind to satisfy my sexual appetite. Any readers of this blog up for it?
 
There are 3 other people on the deserted island. One is…well, me, of course, since you wouldn't go anywhere without me. Who are the other two people? Remember; think about what they'd bring with so you could be a well rounded group. 
Gina Gershon and Wolfgang Puck… Gotta eat.
Speed Round:
What is your favorite book?
Bright Lights Big City by Jay McInerney is my personal favorite, but the greatest novel ever written is The Great Gatsby by F. Scott Fitzgerald and McInerney would agree.
Favorite band?
Guns N' Roses personal favorite, but greatest band of all-time are The Stones
Favorite song?
Tough, but I'm gonna go with a three-way tie between Rocket Queen by G N' R, Because The Night (the Springsteen version) and Gimme Shelter by The Stones
Favorite color?
Red or Black. Both are great colors for thongs. Is leopard a color?
Favorite food?
Hmm, toughest question ever because I love all food so much. Gonna go with Italian though, since I'm Italian, and the best dish is Seafood Fra Diavolo.
Favorite drink?
Diet Coke, my true addiction. If we're going alcoholic I'd say Bacardi Mojito.
Favorite position?
Doggystyle, that way if she's not that hot, I don't have to see her face.
Bed or shower?
Bathroom stall, preferably handicapped, at a nice restaurant or hotel.
Now that you have learned more about The Wingman James Holeva, here is my review of his book The Wingman Chronicles.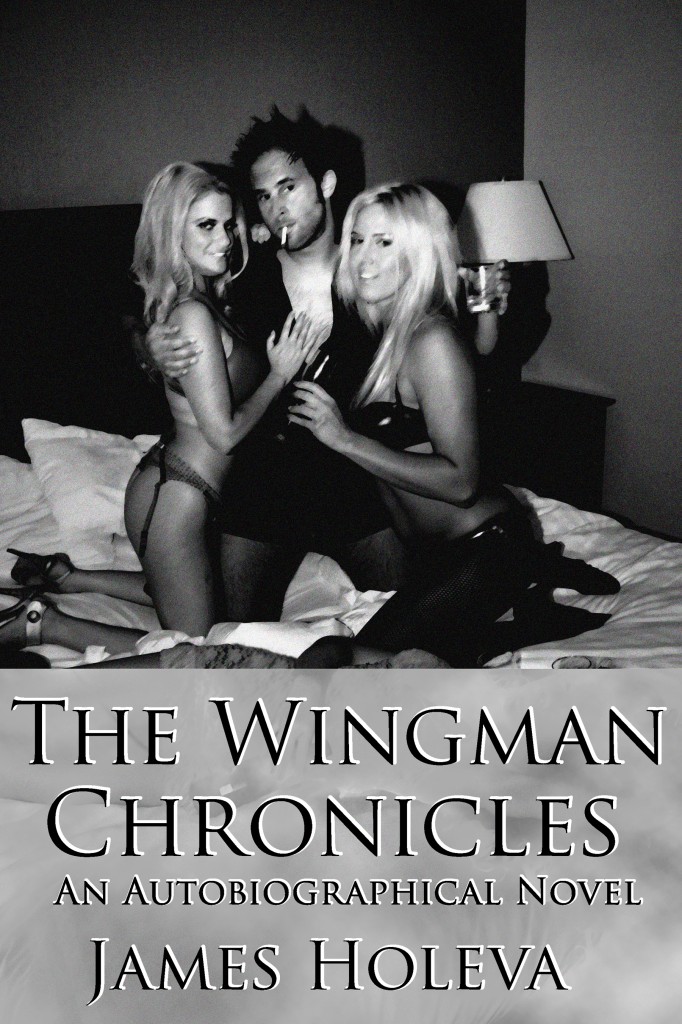 So let me give you a little back story as to why I read this book because it's out of the norm of what I read… well… kinda. I read two very sad books back to back and wanted to kill myself. Okay, not really but fuck, I was depressed. My friend was like, "You need to read The Wingman Chronicles."
Now, there comes a time in your life that you look at your Kindle and/or TBR list and you are scared to read anything you have on there because authors these days (including myself) like to take people on emotional roller coasters. My heart couldn't take it. I was done crying. So my friend was all, "Just do it!"
So, I went to Amazon and searched for this book, only to fall off my chair with the price. $8.99????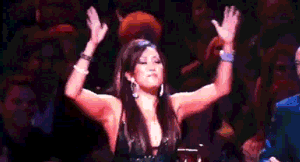 I went back to my friend and I was like, "Dude, the book is $9! I have a hard time buying books by Sylvia Day, Sylvain Reynard or even my friend Jamie McGuire's book. You want me to spend $9 for a book for a guy I've never heard of?" Okay, that part wasn't true. James had sent me a friend request a few months back and he is in a group that I am in, so I've seen him around, but still!
My friend was like "It's an autobiography and he is a famous comedian." (it's really an autobiographical) I was like, "I don't give a shit, I'm used to paying $2.99-$3.99 for a book!" Finally she was just like, "Just fucking do it!" So I did it. I clicked the buy button and I bought the damn book for $9!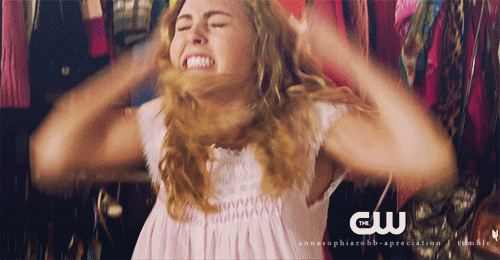 So I started reading The Wingman Chronicles and I'm a bit confused why people are writing reviews and comparing this book to FSOG. It is nothing like FSOG. Are all erotica books compared to FSOG?
Well you all know (at least if you've read my interviews), that I wrote my books after being hooked on erotica after reading FSOG, so I've had my share of books with sex in it and The Wingman Chronicles is… what's the right word to use?… Raw! This book is raw!
James is a player. You know, the type that doesn't call girls back after he fucks them when he says he is going to? I'm not bashing the guy at all. All the girls he slept with throughout this book, know who he is and if they are fine with knowing he has screwed most of NY, than more power to them. We all need a mind blowing orgasm at least once in our life time and James delivers. Shit, am I starting to sound like his pimp?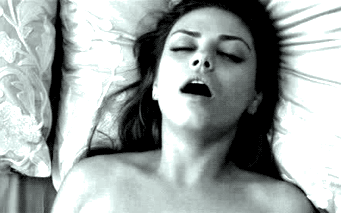 Anyway, I actually really did enjoy this book. Like I said it's raw, it's hot and also James is hilarious… I mean, he is a comedian after all. I loved all the puns in the book too. Who in their mid-twenties to mid-thirties don't know what a money bin is?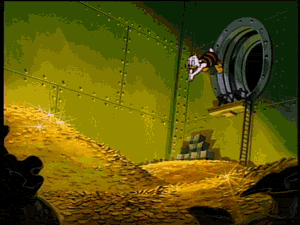 So, if you're looking for a hot book that will make you laugh; read The Wingman Chronicles. I do want to warn you that I was disgusted with two scenes, so if you have a little prude in you, this probably isn't your type of book.
Oh but I did almost cry at the end of the book… okay, not really but I did feel bad for James so there is a story, not just him fucking NY.


Comedy/Book Tour Dates
All stand-up shows followed directly by meet and greets, book signings!
Wayne, NJ
Friday, July 19th, 9 p.m.
Gabriel's Restaurant
95 Mountain View Blvd.
Call 201-336-2486 for Tickets
Boston, Mass
Friday, July 26, 8 p.m.
West End Johnnie's
138 Portland St.
Philadelphia, PA
Saturday, August 17, 8 p.m.
Noche
1901 Chestnut St.
Stay up-to-date with James and his tours by following his social media accounts.
Email James at wingmanfans@gmail.com
Like "The Wingman" on Facebook  
Thanks for stopping by my website and please, read The Wingman Chronicles!