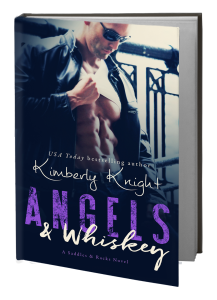 Angels & Whiskey
(Saddles & Racks #1)
Whiskey, women and sleepless nights…
United States Army Captain Gabriel Hastings knew he would always follow in his grandfather's footsteps. Serving his country was his destiny.
Until he fell in love…
When Gabe's love affair is cut short, he turns to whiskey for comfort and swears he will never fall in love again.
Until he bumps into an unexpected angel…
By all appearances, Autumn Jones has the perfect life. Her husband, Richard, is a loving man who wants to be a father to her unborn children. But Autumn knows the truth. Richard has a controlling, dark side that leaves nothing to chance, especially Autumn. He'll stop at nothing to make her the trophy wife he wants her to be.
When Autumn bumps into Gabe, he consumes her every thought, but she can't act on her feelings. She's married to a dark man she can never leave.
When he learns who Autumn's husband really is, Gabe knows he will stop at nothing to protect her. Or is it too late for him to save his angel?
*Currently only on Amazon
Want to read the Prologue for Angels & Whiskey? Keep reading below!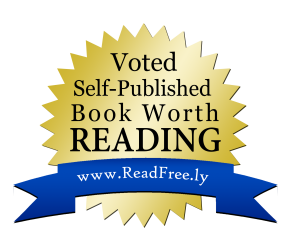 PROLOGUE
March 9th
Gabe
I never thought I'd see a day where my world was more consumed by one person than by serving my country.
My life was set to follow in my grandfather's footsteps. It was my destiny. I'd forgotten he'd met my grandmother while serving in Vietnam, so I should have known I would meet my future wife while serving in Afghanistan.
"You gotta girl back home we don't know about, Cap?"
I glanced from the computer screen to First Lieutenant Paul Jackson as he spoke and then to Cochran, who was sitting across the room. The moment I'd laid eyes on Cochran when she joined my crew, I had no idea she'd become my first love.
For a few seconds, I watched as Cochran laughed with Stone, her fellow medic. "Something like that," I murmured, turning back to the website on the computer that was allowing me to secretly design an engagement ring for her. I was Specialist Cochran's Captain, and because of military regulations, no one could know we had been dating for nine months and that I wanted to make her my wife.
My life's plan had always been to work my way through the ranks until I was no longer breathing. But now I wanted to be with Cochran and spend the rest of my life making her happy. It was hard not being able to kiss her whenever I wanted—to touch her as she walked by or hold her hand. I felt like a stalker; always secretly watching her.
"Why are you designing an engagement ring?" he asked, interrupting my thoughts.
I looked over my right shoulder at him. "Are you a moron, LT?" I chuckled.
"I just didn't know you gotta girl is all." He shrugged, still peering over my shoulder and looking at the computer screen.
"Well, I do." I glanced to Cochran again and then back to the computer before Jackson noticed. "Get out of my hair and go check your gear before Major Dick rips you a new asshole."
"You don't have any." He laughed, looking at my bald head.
"I like it that way, Lieutenant. Now fuck off." I ran my hand over my bald head. I'd been losing my hair for a few years, so I finally said fuck it and shaved it all off. Cochran thought it looked sexy on me. I was his Captain, but we were like brothers and even had that brotherly banter. Honestly, he was the closest friend I had on base, so it was no wonder he was questioning me about my love life.
"You know I'm going to get you to show me naked pictures of her."
"In your dreams, P.J. Now really, fuck off."
"All right," he huffed. "By the way, the gear's good, Cap. But I feel ya. I'll leave you to your girly shit." He laughed again then slapped me on the back and left to join the rest of the crew. They were binge watching Lost while we waited for any MEDEVAC (medical evacuation) calls.
I was tired of the war. I never thought I'd say that. For as long as I could remember, I'd wanted to be an American hero. Not anymore.
I'd already completed two tours and as soon as my third was done, so was I. I didn't want to be in the sand anymore. I didn't want to hear gunfire in the distance twenty-four-seven. I didn't want to have that sinking feeling in the pit of my stomach on a MEDEVAC call as we potentially stepped into the line of fire.
I wanted Alyssa Cochran—on a beach in Hawaii.
I wanted to wake up next to her and see her blue eyes sparkle while the sun rose.
I wanted to see her blonde hair fanned across my pillow.
I wanted to be with her openly.
I wanted her as my wife.
Cochran rose from her seat on the couch and I minimized the computer screen. I glanced at her a few times as she made her way across the room, trying not to be obvious that I was watching her. She brushed her finger along the bridge of her nose. Our sign. I tried to hide my smile as I saved my design in my online account on the computer, then erased my browser history and closed the window. I couldn't wait to have her in my arms.
I made my way down the hall, pretending to need the latrine. I looked over my shoulder and when I saw no eyes on me, made my way through the door across the hall where Cochran was waiting.
"Have I ever told you that I love a man in uniform?" she whispered, grabbing my arm and pulling me into a vacant room.
I closed the door behind me. "I'll make sure to keep my uniform after this tour." I wrapped her in my arms, holding her as if it were our last day together. I hated the whole situation: the sneaking around, not being able to kiss her whenever I wanted, not being able to cuddle on the couch and watch a movie.
"Good." She smiled as I leaned down and kissed her soft lips enjoying the faint taste of cherry Chapstick.
Taking her hand, I led her to one of the cots and sat in the center, pulling her down to sit on my lap. Her arms wrapped around my neck and she leaned into me. "What were you and Stone laughing about earlier?" I asked, then took a breath of her scent. She always smelled like vanilla … warm vanilla sugar.
She leaned her head back and gave me a wicked smirk. "I can't tell you. You're my Captain."
"Alys—"
"We were playing Fuck, Marry, Kill," she blurted.
My jaw clenched. I didn't want to hear who she wanted to fuck, but curiosity won. "Who'd you pick?"
After a few beats, she finally spoke. "You can't get mad, Gabe. It was just for shits and giggles."
"All right, I won't. Tell me." I brushed a piece of her hair behind her ear that had fallen from her bun.
"Well, of course, I'd marry you—I love you. And Stone and I both want to kill Major Dick even though he's not bad on the eyes." She paused and took a deep breath before continuing. "Now this is the part you can't get mad at—"
"Just tell me, babe." I knew I couldn't get mad over a silly game, but it was just like when you had a dream and someone pissed you off in it; you'd wake up mad at them for no reason. And that's how I was feeling. I wanted to know who my competition was.
"I'd … I'd fuck Jackson."
My back straightened and my arms wrapped tighter around her. Yeah, I wanted to throttle him even if he was my best friend.
"It's just a game C.H." I smiled. CH stood for Captain Hottie. I knew she used my nickname to lighten the mood. "I only want to fuck you—and do only fuck you."
"I know, babe. But my best friend?"
"Just a game, C.H. Just a game."
"I need to come up with my own list." I grinned at her. Two could play this game.
She slapped my arm playfully. "Don't you dare!"
"All right, I won't. But I hope these next six months go by fast. I want Jackson to know you're mine." I brushed my hand under the hem of her army green T-shirt, feeling her smooth belly and needing to feel her soft, warm skin.
She gave a tight smile. "Me too."
"Maybe…" I paused for a moment before continuing to make sure I wanted to suggest this. "Maybe we should tell Jackson and Stone? I trust them and they can be our lookout people."
"You want to risk them telling?"
My hands had worked Alyssa's T-shirt from her pants without me knowing. I wanted her and at that moment, I didn't care if my whole crew knew. If someone ran and told Major Dick, I'd deal with it. I'd risk getting kicked out of the army just to be with her and a chance to kick Major Dick's ass. Major Dick wasn't his real name, but he sure as shit earned it, and I'd leave with the respect of everyone in the army because no one liked Dick.
"I'd risk anything for you."
"Okay, let's tell them. I trust them. Stone's my best friend too."
"Good." I agreed and began to lift her shirt over her head until there was a knock on the door. We both stilled, me holding my breath.
"Cap, we gotta Dustoff," Jackson called out behind the closed door. While I wanted to spend the rest of the day with Cochran on my lap, we had a MEDIVAC call we had to go to.
"Shit, he already knows," Alyssa whispered, her eyes wide with concern then scurried off my lap.
I watched her, not saying anything while she tucked her shirt into her pants. Jackson knocked on the women's door. He knew I was in there with her.
"How many?" I asked while Alyssa righted herself.
"Two."
"How bad?"
"Urgent. No enemies in the area."
I rushed to the door, swung it open with Alyssa on my heels. "You know nothing." I pointed a finger in his face in warning.
He smiled. "I found you in the shitter. I don't know what you're talking about."
"Good. We'll be right behind you." I grabbed Alyssa's hand and halted her as Jackson continued walking down the hall. "One down and one to go." I smiled and kissed her cherry lips.
"Stone won't be a problem. Tonight I'll show you how happy I am to finally tell people."
"I like the sound of that. But real quick … Since you want to marry me, what shape of diamonds do you like?"
"What?" she asked, scrunching her eyebrows.
"In your game of Fuck, Marry, Kill, what ring would you hope I'd give you?"
She laughed. "You're silly."
"Just tell me. We don't have time for you to question me."
"I don't know. I'd never really given it much thought. I'd like any ring you'd give me."
"All right. Good to know. Let's go so we can get back and tell Jackson and Stone. Then I can take my time tasting you and not have to worry about anyone catching us." I kissed her again before we joined the rest of the crew.
The crew chatted about what was happening in the current episode of Lost as we made our way to our coordinates. My thoughts were only of Alyssa. I couldn't wait for tonight so I could take my time making love to her somewhere other than a supply closet.
I stared at her as she laughed with Stone, the desert sand behind her, and I envisioned her in a bikini laying on the beach in Hawaii. I hated Afghanistan. I wanted to be back on American soil with the Pacific Ocean in the distance.
When we finally touched down, the helicopter caused the sand to blow around us. Every day I found sand in places on my body it didn't belong. It felt as if I could never be one hundred percent clean no matter how hard I scrubbed.
The popping of gunfire could be heard in the distance as we made our way from the bird. Heads down, gear in hand, we made it to the soldiers that were covered in crimson blood. After Cochran and Stone had patched up the bullet holes on each soldier with enough gauze so we could transport them back to base, the crew and I strapped them on the gurneys. I faintly heard the gunfire getting closer as we stood.
Pop. Pop. Pop.
"I thought you said dispatch radioed there were no enemy troops in the area?" I asked Jackson.
"That's what the 9-Line said."
Usually dispatch was correct when they'd called in a 9-Line MEDEVAC request for us. They'd tell us where the location was, how many patients, if we needed special equipment … Nine items to prepare us. Obviously they were wrong this time.
"We need to move. They're getting closer."
The wind kicked up, blowing the rough sand in the air and making it hard to see our own hands in front of our eyes. I fucking hated Afghanistan.
The gunfire got louder.
Pop. Pop. Pop.
"Let's move!"
Jackson radioed base. "Charlie Tango, this is Delta Sky. We have enemy fire and we're being ambushed. Send backup, stat."
My crew and I picked up the two gurneys and began running toward the helicopter. The gunfire was close as we slid one gurney in.
Pop. Pop. Pop.
"Cap!" Jackson yelled.
I looked back seeing enemy troops in the distance, the wind dying down enough to see them crouch and take aim.
Before we could pull our weapons, they fired.
"Get this gurney in!" I snapped, drawing my gun and covering my crew.
Instinct took over as I aimed, firing my gun and praying we didn't get hit with bullets as we stood in the open desert with nothing to hide behind. As we fired back, Cochran and Stone tended to our downed soldiers.
"Heads down, keep firing!" I barked.
Pop. Pop. Pop.
"Watch Cochran's and Stone's six, Woodring!"
Pop.
"Move, move, move!"
Pop. Pop.
We continued to fire. I didn't know how many enemy troops there were. I couldn't see with all the sand in the air, but we kept firing until the wind wasn't blowing and we saw all of the enemies down.
"Everyone good?" I asked. I turned around to see one of my medics down. I couldn't tell who, but my heart stopped.
"Jackson!" I hollered as I ran to the downed medic.
When I reached her, I fell to my knees, flipping her over—Cochran.
"No!" I yelled, my heart pounding so hard that I thought it would beat out of my chest. Alyssa wasn't moving and blood started to seep and stain her uniform.
"Fuck!" Jackson shouted, kneeling beside me.
"No!" I yelled again. This couldn't be happening. This was Alyssa, the love of my life. She was part of my crew. The crew I was trained to protect and the one person I wanted to protect the most was down, her chest covered in dark red blood and not moving.
"Cap, we gotta get her in the bird. More enemies could be coming," Jackson affirmed.
I was numb, unable to move. Alyssa was in my arms still not moving and barely breathing. I held her asking her to open her eyes …
But she didn't.
"Open your eyes, Cochran." I could feel the tightness in my throat as I fought off the tears that were building. Everything around me didn't matter anymore. I only cared for Alyssa and she was shot—shot on my watch.
"Cap, we gotta move," Jackson persisted.
"Put her in the bird so I can stop the bleeding," Stone begged.
I hesitated for a minute, still looking at Alyssa. The severity of the situation hadn't hit yet.
"Cap—"
"All right!" I picked her body off the ground, placing her inside the helicopter. We piled in and I removed her helmet. Her beautiful blue eyes didn't stare back at me. Her smile wasn't spread across her face like it had been thirty minutes prior.
Tears rolled down my cheeks. No one had seen me cry before. I was a soldier. I was an American hero. I was a fucking captain—I didn't cry. But as my worst fear came crashing down around me, I lost it.
Tears trickled down my cheeks and onto Alyssa as she lay in my arms, her breathing diminishing every second. I didn't care anymore. This was real and she was the love of my life. I wanted to go back to thirty minutes ago and prepare everyone for the ambush. I wanted to be the one in front of the bullet—not Alyssa. I wanted to save her.
We started to fly back to base, the tears still rolling down my face. No one said anything. Stone and Jackson worked on Alyssa while my other crew members tended to the original soldiers the best they could since they weren't medics.
Alyssa started to cough up blood and then before I knew it, she stopped.
"Stay with me, babe," I pleaded, brushing my fingers down her cheek.
I looked up to see Stone's eyes fill with tears as she listened through a stethoscope, then she shook her head at Jackson, advising my gaze.
"No!" This couldn't be happening. Alyssa wasn't dead. We were going to get married. She was going to take my last name. I was going to wake up next to her every morning—I was counting on forever.
But we weren't.
Alyssa died in my arms on the way back to base and worst of all …
I didn't get to tell her how much I loved her.
Find out what happens next. One-click now!
*Currently only on Amazon