Finding Spencer is live. It was originally supposed to release tomorrow, but…SURPRISE!
See what people are saying already about Brandon's POV…
"No surprise when I say that Kimberly Knight has done it again!! When I found out she was doing Brandon's POV, I was so excited- and even more so when it was released yesterday!! I ended up reading it in one night… Its a quick, easy read, and one that had me falling in love all over again!! Brandon has been one of my favorite BBFs, but he just up'd the charts. I cannot believe how well Kimberly did with his POV! I loved knowing all his thoughts and feelings towards Spencer. I'm just sad there isn't more! 🙁 lol. If you've read Where I Need To Be, you HAVE to read Finding Spencer. You will not be disappointed with this five star read!!"
"Kimberly Knight tells Brandon's POV so well, she's scary good. I read all three complete ebooks in less than 18 hours. I HAD to know how Brandon and Spencer would fare with all of life's complications. Being able to see the story from Brandon's POV made this series complete. My favorite line: I mean, she didn't look crazy, and I knew crazy. How do you not love Brandon after that line? Females know crazy 10 miles away, but this guy is flipping spot on in his pursuit for love.

A

fter reading several of Knight's works, I know that I will read whatever she publishes. Her characters are well developed, sincere and reach out and grab you. There are no cheesy scenes or unbelievable plots. Nothing but heart strumming scenes that suck you in. I am looking forward to the next novella from Brandon's POV."
"When I heard that Kimberly was adding a series of novellas to the fantastic B&S Series I was over the moon. Then to hear that they were going to be from Brandon's perspective, well that made my heart soar! I loved the story from Spencer's point of view in Where I Need To Be but to be treated to a big glimpse of the story from within Brandon's mind has been a real treat. I have just finished reading my review copy of Finding Spencer and have utterly fallen in love again with Brandon. He fights hard and loves harder and to see what we see through his eyes has reaffirmed and reinvented the story for me! I love that we see a lot of the key scenes between him and Spencer in Finding Spencer but it is refreshing to see how he reacted and felt. There are also gaps in the original story that are filled too as we get to see what happens when Brandon is away. I melted at times listening to his side of things and just how he felt about Spencer seriously had me in puddles! Don't get me wrong, he's sweet and caring but hot as hell too! I must admit this novella comes with its fair share of steamy scenes too and oh my god if I didn't love him just that bit more for trying to hold out and keep to the three-date rule. You just feel for the poor guy and his sexual frustrations in the beginning! I love the man banter with Jason too and his relationship with Becca in particular was very sweet. And his take on Christy, well all I will say is that if you hated her before, then you'll absolutely loathe her after this! One other thing I really liked was that, although we know the story already, Kimberly has highlighted the major scenes in Brandon's POV but in no way does she totally re-write the entire book. It's not needed but what you do get is a glimpse of the man himself that will make you fall hard again! I cannot wait for the next novella in this series and well done Kimberly on an amazing addition to the series. Five stars doesn't seem to be enough to truly appreciate being in Brandon's head for a time."
Buy Links:
Amazon- http://amzn.to/1h4oxtU
Amazon US- http://amzn.to/1pECUOP
Smashwords- http://bit.ly/1fmowpS
Kobo- Coming Soon!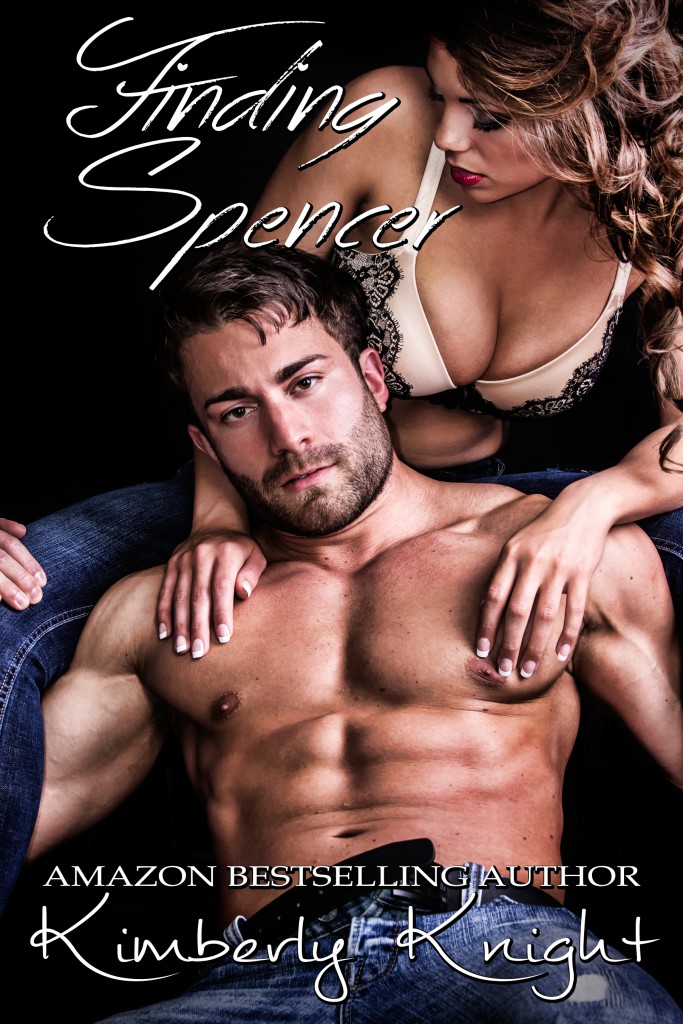 With a crazy ex-girlfriend who won't leave him alone, Brandon Montgomery is determined to move on to the brunette hottie who caught his eye at the gym he owns. Things start out slowly with Brandon and Spencer, since neither one can find the courage to speak to one another until they both happen to be in Vegas for a weekend.
It's not true. Things don't always stay in Vegas, and lucky for Brandon, the girl he wants to be with lives in his town. Now if his crazy ex-girlfriend, Christy, would leave him alone, Brandon could move on to where he needs to be.
Brandon and Spencer's story is already written. You know Spencer's side of it. Now find out what Brandon was really thinking from the moment Spencer walked into Club 24.