I just got home from New York City last night and man, I'm beat! I had such an amazing time for my first trip to The Big Apple–dispite the weather being so effin' cold! The first day I was there, we tried to go to Central Park and FAO Schwarz where The Big Piano is from the movie Big. We made it to the toy store–via Subway (we actually didn't get lost and that was our first time), but it was so cold that after we saw the inside, we left and went back to the hotel. The wind and the cold were brutal! My ears and nose were burning, it was so cold and windy.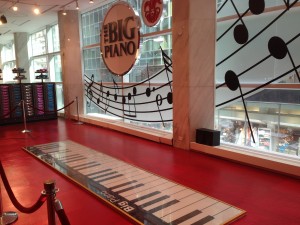 That night, we met up with Author Renee Carlino and her husband and saw the show: Sleep No More–that was interesting to say the least (the show, not the sweet and wonderful Renee Carlino)!
Friday, we went to Rockafella Center and Times Square, followed by dinner with Author Audrey Harte, Author Jay Crownover, Author Gina Whitney, and blogger Lady Amber. After dinner we went to see The Wingman James Holeva's show and at that point, I had no voice…well I had no voice to start the night either. I didn't feel sick, I was just losing my voice. After James' show, the girls and I went back to the hotel and to the bar where we met up with other people and had a really good time, especially when blogger/friend, Kerri from Six Chicks and Their Love for Books, told a guy that Christian Grey was her husband to get this guy to leave us alone. He didn't know who Christian Grey was! Um…what?
The lovely, Jenn Foor!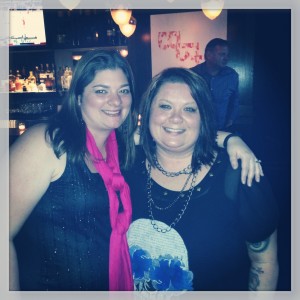 Mistress Renee from Sexy Ways of Reading and Kerri from Six Chicks and Their Love for Books.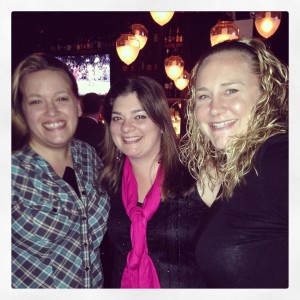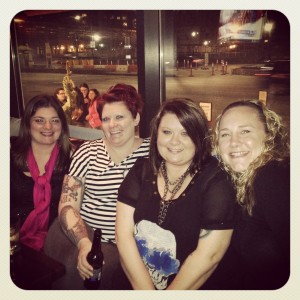 My Book Beastie, Jay Crownover!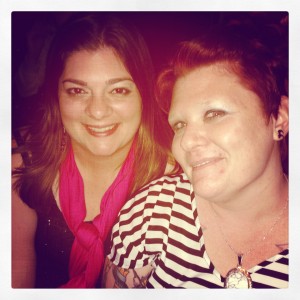 The signing was a success. I loved meeting everyone I talk to on a daily basis! I still had no voice at the signing (which actually was my worst day for trying to talk…of course because I HAD to!) and the after party with Stacey Prussman and James, was hilarious! After the show, Audrey Harte and I met up with more authors in the hotel bar and after Jay Crownover decided that her nap time was over, we went to my new favorite bar in New York (I don't really have a list): O'Hara's. It's across the street from ground zero and everyone is just so nice there.
Audrey Harte and Kristi from New Adult Addiction.
Sunday I started off the day by Audrey Harte and I taking two lucky winners to lunch!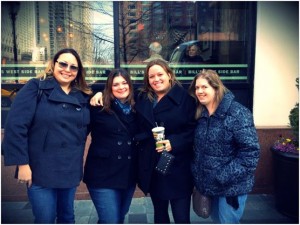 And then my assistant aka my mom and I, walked Central Park, checked out Little Italy and had dinner with Audrey Harte in Chinatown.
Monday we went to the Statue of Liberty and Ellis Island with Audrey Harte and froze our butts off again.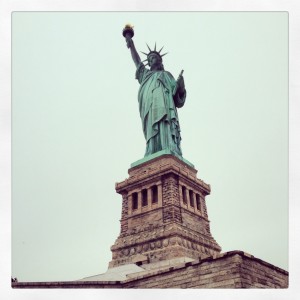 All in all, it was a good trip. I wish it were warmer and I wish I wasn't battling my no voice on again/off again sore throat thing.
This coming Saturday, I'll be at the Authors Under the Lights signing at the Universal City Walk. Tickets are free, click here!